Behavioral Design
What is it? And, how to use it on business?
Behavioral Design is the application of Behavioral Sciences and Neuroscience findings to the Design of Products. Come and learn!
At Ingenious we have been developing products, researching, and creating design techniques since 2010. And we know how hard is to learn this thing, so today we want to share some with you:
The Behavioral Channel
A Youtube channel where you can explore concepts and applications of Behavioral Design. If you have a product and want to optimize adoption and retention, you are thinking of creating something new, or want to learn about the field, this channel is for you! New clips every week!
The BehavioralPedia
A list of over 50 cognitive biases we use to design products. Each one of them is based in our Behavioral Cards deck, with examples of usage related to products..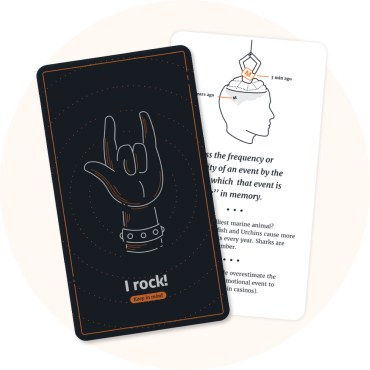 The Bias Game
A game designed to help you recognize cognitive biases, key concepts that affect your decision making. Enjoy it!
But the best way to learn our way of designing is working with us
OR